Crafternoon - Rock Painting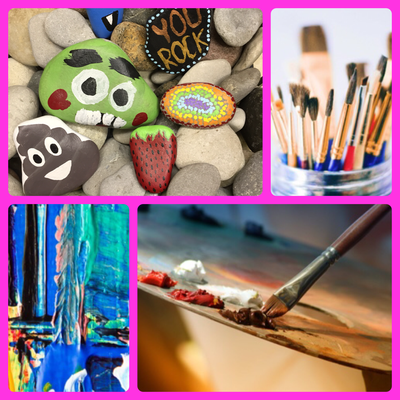 An afternoon of rock painting.
Crafternoon - Rock Painting
2018-06-19T13:00:00-04:00
2018-06-19T23:59:59-04:00
An afternoon of rock painting.
What

SummerReading18

When

Jun 19, 2018

from 01:00 PM

(US/Eastern / UTC-400)

Where

Gibbing Room

Contact Phone

586-731-4141

Add event to calendar

iCal
Join us in the Library's Gibbing room for a fun crafternoon painting rocks. Each participant will have the opportunity to paint two rocks, one to be placed randomly around town for others to enjoy and the other rock is for you to keep.
Also offered Tuesday, July 24, 2018.
*Limited materials, registration preferred. Call the library at 586-731-4141 to sign-up, or register by leaving a message on Facebook: UticaPubLib. All participants must have parents' help. Paint used is outdoor paint; won't wash out of clothing easily, wear suitable clothing. Ages 4 and up. 
For more information on how to participate in Summer Reading, please visit the information page.